Thieves get away with Wellington West herb garden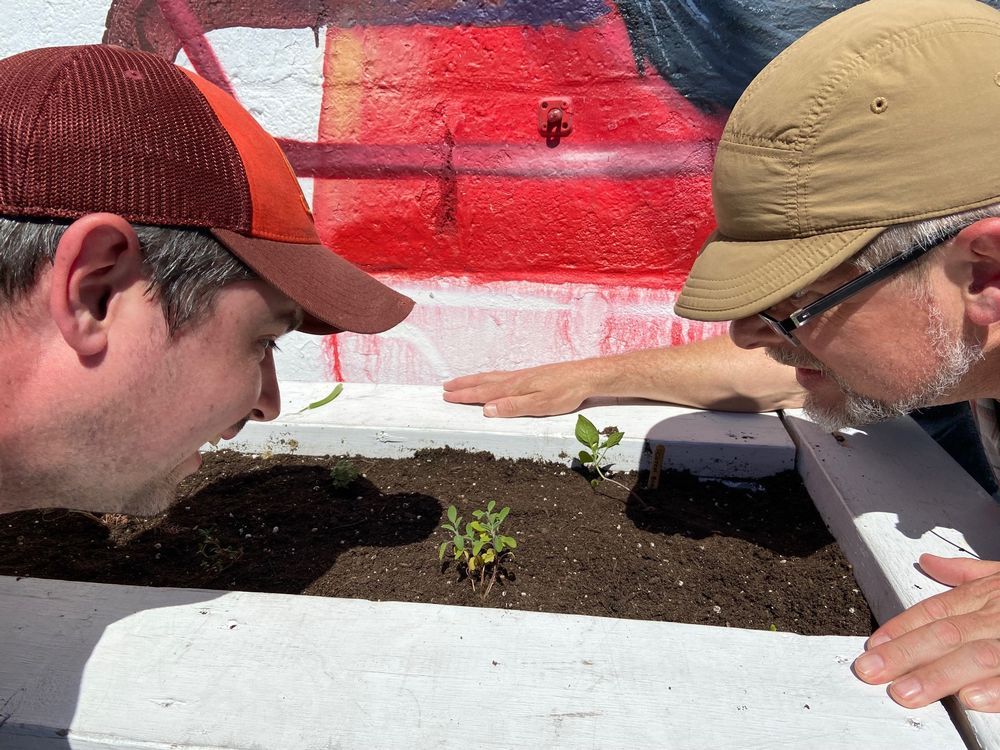 "When I took it out, I was like, 'Someone could take it.' But, when I got to work and found out everything had been stolen, I was like, 'No way!'"
Content of the article
It is, to paraphrase Dennis Van Staalduinen's joke, "an eternal – and annual problem".
Content of the article
Who steals the flowers from Wellington West? And the herbs? And the planters?
"I mean, who does that? asks Van Staalduinen, executive director of the Wellington West Business Improvement Association. The BIA has a budget of $65,000 to spruce up the streetscape, but flowers are routinely picked up and stolen from planters. A shopkeeper became so frustrated that she installed a security camera to monitor, he said. The camera captured two consecutive robberies by different culprits.
"That's when she just put her hands up," he said.
That final straw for Van Staalduinen happened this week, when someone tried to get away with expensive bespoke wooden planters outside the Parkdale Food Center the same night someone raided in the herb garden at Full Cycle next door.
"There is a special planter in hell reserved for whoever stole a planter from @ParkdaleFood Center last night and stole most of the herbs from the @FullCycleOttawa planter next door," Van Staalduinen tweeted.
Van Staalduinen had seen photos of the food center's new cedar planters on Tuesday evening and had visited on Wednesday morning to warn them to lock them down – sage advice. He found one missing, its earth spilled on the ground.
Content of the article
(Food center staff eventually found the missing planter dumped on a nearby street, as the thief apparently found it too heavy to carry.)
Around the corner, Full Cycle manager Will McBane said the herb garden in front of the bike shop was a special thing for customers and neighbors who might need a sprig of basil, thyme or dill.
"It was just a good thing for people. If anybody wanted to come and get a few pieces, that would be good," he said.
"When I took it out, I was like, 'Someone could take it.' But, when I got to work and found that everything had been stolen, I was like, "No way!"
Full Cycle's herb box didn't stay empty for long. When a local gardener heard about the theft, she donated replacement herbs.
"My faith in humanity has been restored," joked McBane, who says he will put the planter on wheels so it can be rolled inside each night.
Van Staalduinen asks anyone with information about plant thefts to contact the Wellington West BIA.