Merryspring conference: dye plants in the herb garden with Denise DeSpirito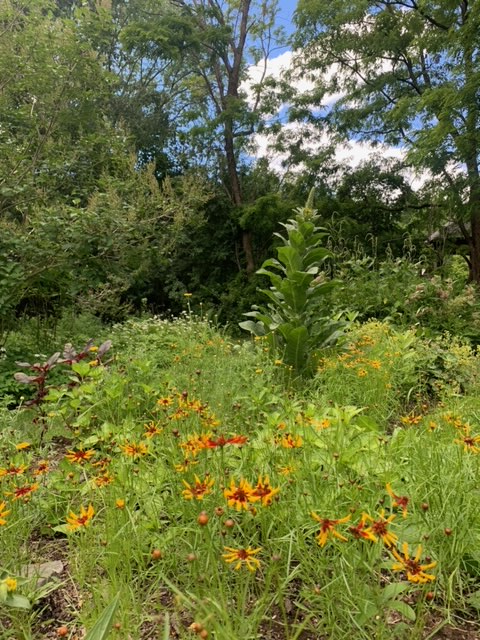 CAMDEN – Gardener Denise DeSpirito will host an outdoor conference on dye plants in the Merryspring Nature Center herb garden on Tuesday, July 13 at 12 p.m.
Dye plants have long been an important part of the Merryspring Nature Center. When the herb garden, Merryspring's first cultivated garden, was originally planted, it included a dye garden bed filled with plants useful for adding color and sparkle to textiles, yarns and even to food. After several years of neglect, the dye bed has been restored and updated to include 10 varieties of dye plants.
In this talk, Denise DeSpirito will talk about restoring the flower bed of dye plants, annuals, perennials and individual biennials within its borders, and how to grow these and other dye plants in the garden. family.
DeSpirito is a gardener and herbalist. She has grown herbs throughout the Northeast, including Avena Botanicals in Rockport, Stone Barns Center for Food and Agriculture in New York City, and Farmacy Herbs in Rhode Island. She is currently responsible for the garden at Merryspring.
This talk is part of Merryspring's Outdoor Summer Talk series sponsored by First National Bank. The Outdoor Talks take place at a distance in France at Merryspring.
The cost of this program is $ 5 for the general public, with free admission for Merryspring members. No pre-registration is necessary for this event.
Merryspring is your community nature center offering hiking trails, cultivated gardens, wildlife and ecology and horticultural education programs throughout the year. The park is located at the end of Conway Road, just off Route 1 in Camden behind Hannaford Shopping Plaza. For more information on this program, please contact [email protected] or call 207-236-2239.