McKinstry Market Garden reopens with bigger and better building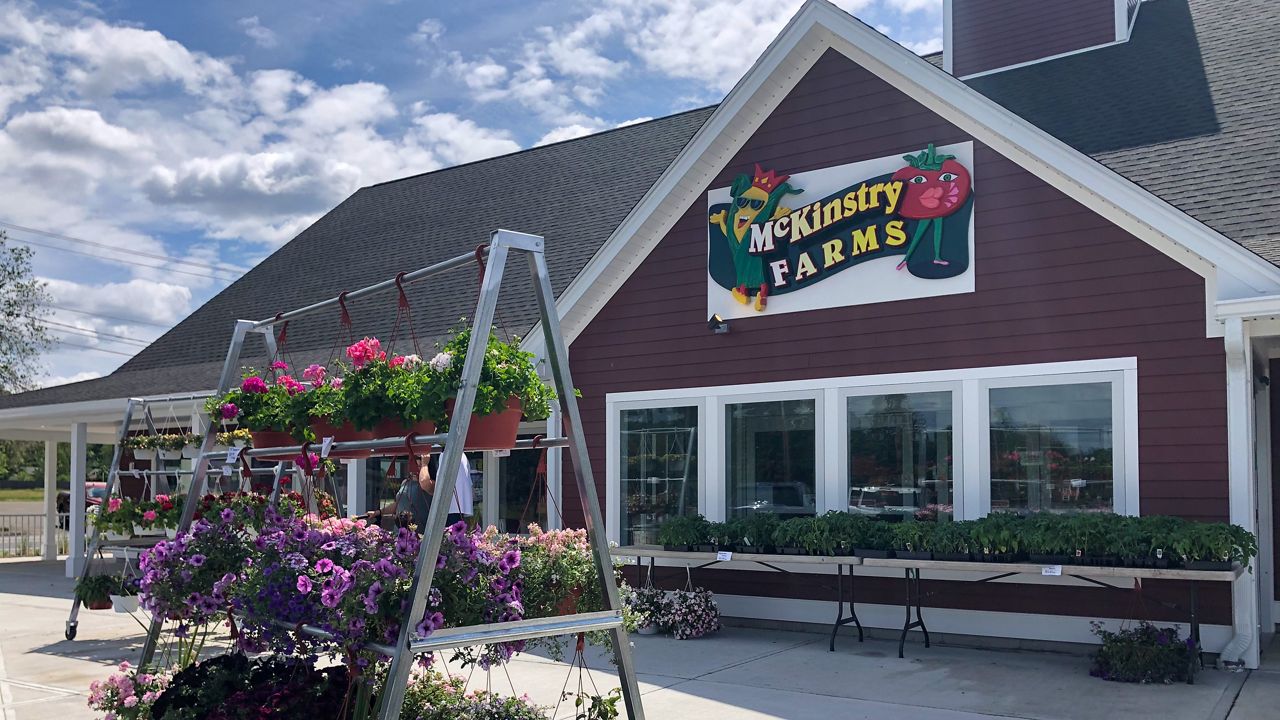 CHICOPEE, Mass. – McKinstry Market Garden is officially reopened with its brand new facility.
The family say they've had their fair share of challenges, but overall they're excited about how quickly the build went and are happy to have customers back in the store.
"It has been a very stressful process for my whole family, but we are happy to be open in May and to see our clients again," said Will McKinstry.
Back January when Spectrum News 1 was at McKinstry Market, the new market was under construction. The family decided it was time to get bigger, demolishing their store built in the 1950s to build a new one that's almost twice the size.
"It's a big change," said Warren McKinstry. "We used to work in a very small, confined space, with no air conditioning, no heating and now it's on a larger scale and we also have these nicer accommodations."
This is a new chapter for the Chicopee family farm, which is more than a hundred years old. Brothers Warren and Will are excited about the new opportunities and the future.
"Everyone was there at the same time. It was a big job, but everyone came together. We got along and finished it on time. It was really great," said Warren McKinstry.
They said the expansion was helping them meet demand and they couldn't have done it without community support.
"We're really excited to see a lot of our familiar customers who have been coming to our old store for many years. And we're excited to bring them new products in our new store. So it's nice to see everyone and us. hope to attract new people to the store as well, "said Will McKinstry.
The McKinstries said they are still working on certain things in the store and are always adding new products. One thing people can expect to see is ice cream in June.