Kathy's Guide to Gardening: Low-maintenance landscaping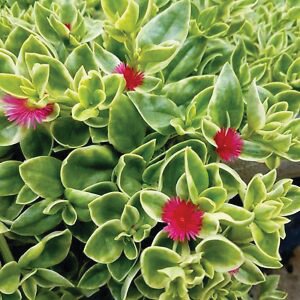 By Kathy Esfahani
Want to spruce up your garden but don't want "high maintenance" plantings? Every flower and plant has some type of upkeep, but you can find evergreen plants and colorful plants that you don't have to overdo!
Some tips :
Base plant choices on more interesting foliage than flowers. Flowers often require more time, dead head and replacement. The foliage can be colorful, have interesting shapes, and have a neat texture. Variegated versions often feature stripes or splashes of color.
By using larger, cascading plants, you'll cover more space with less planting, so less maintenance!
Low ground covers spread across the bottom of the beds create a lush and full look.
Plants with a pleasing natural shape require less pruning for preferred appearance, and evergreens help reduce maintenance because they stay green all year round.
Conifers: Liriope, Aztec grass, muhly grass, African iris, dwarf fakahatchee, foxtail fern, company garlic
Shrubs: Loropetalum, Gold Mound, Juniper, Jack Frost, Variegated Pittosporum, Asian jasmine
Shade plants: azaleas, Hawaiian ti, ginger, arbicola, apostle iris, flax lily, hydrangea, farfugium, cast iron plant
Drought tolerant: all succulents, Lantana, Baby Sun Rose, Sedum, Gailardia, Dune SunFlower, Agave, Gazania, Crown of Thorns
Base color: Blue Daze, Pentas, Malopodium, Vinca, Gazania, Gailardia, Sedum, Gaura
Happy planting!
Flower of the week: Baby Pink Sun
Email Kathy at [email protected] with any gardening questions or tips you would like to see in the future.
Kathy's Creative Gardens & Nursery is located at 196 N. Roscoe Blvd. The phone number is 904-655-7373.