BSH's smart gardening machine will debut in Asia at the CIIE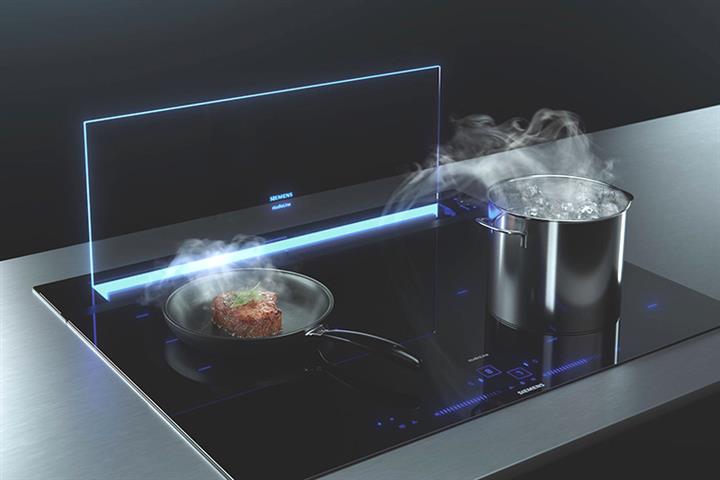 (Yicai Global) October 25 — BSH Home Appliances, one of Europe's largest home appliance manufacturers, is showcasing its smart indoor gardening machine in Asia for the first time at the 5th China International Import Expo in Shanghai on next month, The Paper reported today.
The gardening machine has an intelligent irrigation system, which can replenish nutrients to ensure healthy root growth, and a scientific lighting system, which provides suitable light intensity for different stages of plant growth , according to the report. It is also 100% recyclable.
BSH is also bringing a number of other new products to the CIIE, which runs from November 5 to 10. The Bosch Cockit smart food processor, a housewife's dream that can chop, shred, grate, blend, steam, boil, braise and more, will also make its Asia debut in Shanghai.
BSH, which entered the Chinese market nearly 30 years ago, has increased investment in the country and maintained close ties with the CIIE, said Jia Bin, vice president of China's product business unit. consumption at BSH China. This will be BSH's fifth participation in the CIIE, and the Munich firm has already registered for the sixth next year.
BSH set a new sales record in 2021, its second in two years, as sales jumped 12% from a year earlier to 15.6 billion euros ($15.4 billion), according to the company's latest results.
Formerly known as Bosch and Siemens Household Appliances, BSH was formed as an equal joint venture between German industrial giants Robert Bosch and Siemens in 1967. It changed its name to BSH Household Appliance after Bosch bought the shares of Siemens in 2015.
Editor: Kim Taylor