Bloom, an all-day restaurant, a market garden and a reception area for the Peter Rabbit team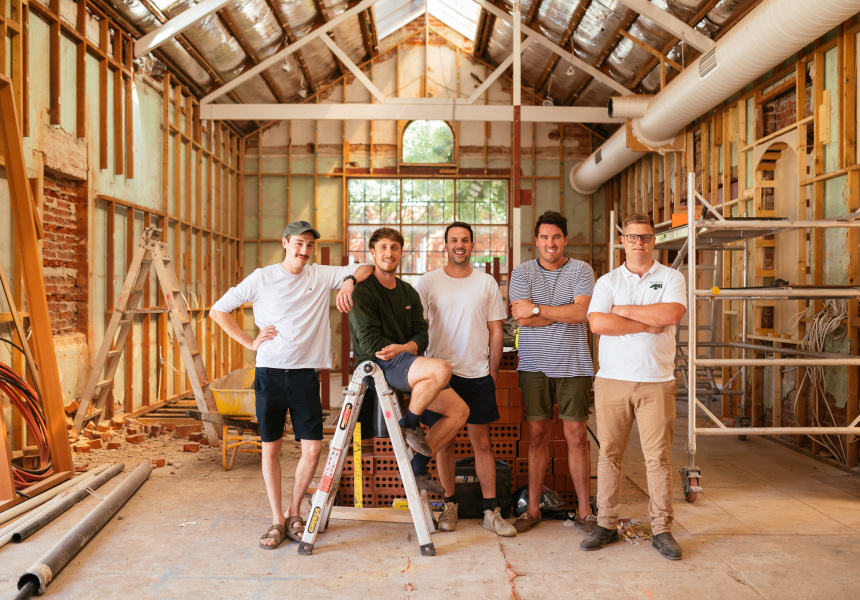 The team behind Bloom, an upcoming breakfast and long lunch destination, have a proven track record when it comes to turning urban dead spots into culinary escapades. In 2015, they transformed a corner block owned by SA Power Networks on Hindley Street into a fanciful Peter Rabbit garden bar-cafe. And they're about to do it again with a new all-day dining and reception area at the end of April in a former tram barn in industrial Thebarton.
Just west of West End Brewery, the Bloom Block (which extends to the banks of the Torrens River) will be transformed into an overgrown garden, much like Peter Rabbit, but this time with an Australian twist. and Japanese. Native Australians will be planted to blend in with the tall gum trees along the river, and a nearby market garden will provide the kitchen with herbs and vegetables (Chef Jackson Bennett wants up to 30% of produce to come from one kilometer from the site).
The overall design is inspired by the Japanese concept of wabi-sabi, which finds beauty in imperfection. Sans-Arc Studio (Pink Moon Saloon, Stem) takes care of the interior (which will accommodate 50 guests), and Alex Game from Landskap designs the outdoor space (which will accommodate up to 250 people for functions). There will also be street side seating.
"What we discovered with Peter Rabbit, it's no secret, is that everyone loves to sit in a garden, especially on a beautiful day," says James McIntyre, who runs Bloom with Bennett , Jack Nelligan and James Lambert. "Peter Rabbit has this fanciful childhood nostalgia about it, and we just want to refine that, keep the soul and character without going too low… Find that next level, especially with food."
Bloom will serve breakfast and lunch throughout the day, as well as sweets. With a mix of Middle Eastern, Japanese, Korean, and Western fare, the lunch menu is designed for sharing, with large plates, small plates, and sides. It's great for long lunches, rather than a quick bite to eat on a business getaway. Bennett is discreet about the details, but what he will say is that "there will be a big accent on the fire", thanks to the fireplace in the kitchen. A ramen recipe he's been working on for a few years will still be available.
As for drinks, six beers will be on tap, including some from the West End neighbors, while the wine list will include local drops from Alpha Box & Dice and Samuel's Gorge, as well as international selections. There will also be an element of fire in the cocktails, so expect smoked plum and smoked mulberry gins with Japanese liqueur after a long fire-grilled lunch.
Bloom will open in April at 38 Winwood Street, Thebarton.