Athelstone's last large market garden could become housing as part of new development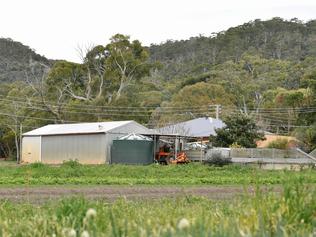 THE last commercial market garden in the Adelaide metropolis is on the way to becoming a housing estate, thus ending an era dating back to the arrival of Italian migrants in the 1950s.
ATHELSTONE's last large market garden could soon become a housing estate.
Innovative Developments is seeking approval from Campbelltown council for 31 one-story homes on the Maryvale Rd site, with driveway access from Galaxy Way and Aurora Dr.
Campbelltown Council Development Request Team leader Darren Adams said the proposed group housing "would function as small independent (detached) housing."
The $ 4.5 million project was subject to change as its details at this point were "very basic".
Longtime Campbelltown adviser Max Amber said the news was sad but inevitable.
"This is a watershed moment because it is the last of the market gardens," said Cr Amber.
"It's a shame it's developed but I don't see any other solution unless someone with a lot of money buys it to keep it.
"But it's really not that big a lot if you were looking to make a living from it like a market garden. "
He said turning the land into usable open space was not an option as it was already bordered by so many parks.
"Antares Way Park is adjacent to this lot, and it's a large lot with a community garden, a nice playground and a picnic area," he said.
"Then on the other side of Maryvale Rd is the whole of the national parks territory."
Campbelltown City Council history manager Helen Thiselton said Athelstone's vegetable gardening tradition has spilled over from other farming ventures.
"It used to be large cattle ranching, sheep and wheat growing stations, and then it evolved into market gardening at the end of World War II," said Ms Thiselton.
The CEO of the Real Estate Institute of South Australia, Greg Troughton, said balancing the preservation of history with growing demands from the people was the "million dollar question".
"The 'not in my backyard' (argument) is always present whenever a change is proposed by a developer," Mr. Troughton said.
"It is very difficult to find the balance, but one of the best ways is to make sure that there is an open and clear dialogue. "
Campbelltown board CEO Paul Di Iulio and landowner Tony Parletta said it was too early to comment.
Innovative Developments is led by Matthew Cooper, who lists an address in Somerton Park.
It was registered in 2002, but appears to have been deregistered since June of last year.
Mr. Cooper was contacted for comment but did not respond at time of publication.