A COVID-19 Herb Garden | Seattle West Side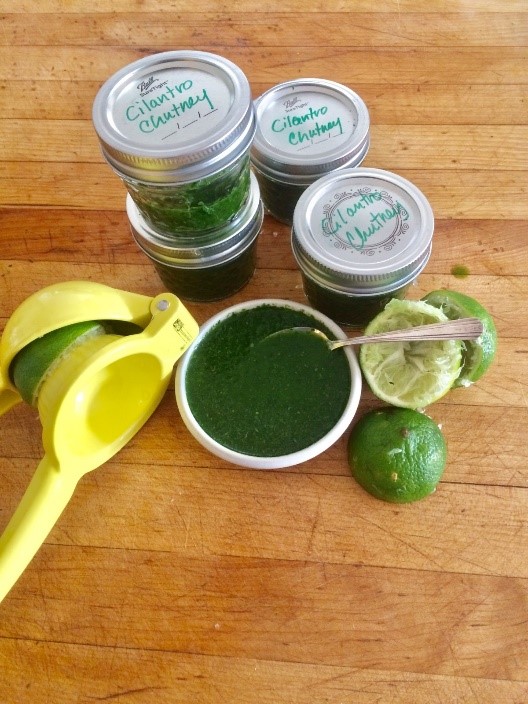 By Katy G. Wilkens
My herb garden got a makeover this spring as my husband's job was put on hold due to COVID-19. While I was off to work, he sheltered in his house and tackled shredded thyme, out of control mint and parsley, an old bay leaf and many tough weeds.
He did a nice job. Fresh new herbs are popping up everywhere, and the mint is well contained in its own pot. I have more parsley, thyme, chives and cilantro than ever before.
If you don't have a green thumb or a lot of space, you can still grow herbs just about anywhere – in pots on a patio, in a rockery, in a window box on the porch, or near the kitchen door. This season, plant fresh herbs rather than trying to grow herbs from seed.
Herbs are tough and most insects stay away from their essential oils. They don't need a lot of fertilizer or a lot of water. They'll pay you back 100 times over with wonderful flavors to spice up even dull pantry-based meals.
A star of our herb garden is cilantro, which has a spicy, leafy taste. It's a three-in-one crop because you can cook with tops, roots and seeds.
Leafy greens, similar to parsley, are used in dishes around the world, from pho, spring rolls and other Asian dishes to Mexican staples like salsa and tacos. Cilantro bunches at the grocery store are very affordable.
If you grow your own, pull out the roots, freeze them, and save them for the many Southeast Asian dishes that call for a stronger flavor without the color of cilantro.
If you let cilantro grow until it flowers and forms seeds, you will be rewarded with an herb called cilantro. Add the seeds to soups, stews and chilies as well as Indian dishes such as butter chicken and paneer curry.
If you have an abundance of cilantro, try making chutney. This low sodium dish is great for dipping. The new flavor of your meals will be worth it.
coriander chutney

2 bunches fresh cilantro, about 2 cups

1 jalapeño pepper or other hot pepper (to taste)

1 inch fresh ginger, grated

2 cloves garlic

½ teaspoon ground cumin, toasted

½ teaspoon curry powder

¼ cup fresh lime juice (to taste)

2 tablespoons of honey (to taste)
Dry roast the cumin and garlic in a small skillet until lightly darkened but not burnt. Blend everything together in a blender or food processor. Taste and adjust chili for heat, honey for sweetness, and lime juice for tartness.
Serve with tortilla chips, naans, samosas or pakoras. Use on sandwiches. Add to dressings. The uses are limited only by your imagination. Keeps for several months in the freezer. I use half pint canning jars. Each pot is enough for a delicious meal. Serving size is 2 tbsp.
[Katy G. Wilkens is a registered dietitian and department head at Northwest Kidney Centers. The National Kidney Foundation Council on Renal Nutrition has honored her with its highest awards: the Susan Knapp Excellence in Education Award and the Joel D. Kopple Award for significant contributions in renal nutrition. See more recipes at www.nwkidney.org.]